2020.03.09 Calling for AYVP Philippines 2020 Facilitators & Volunteers!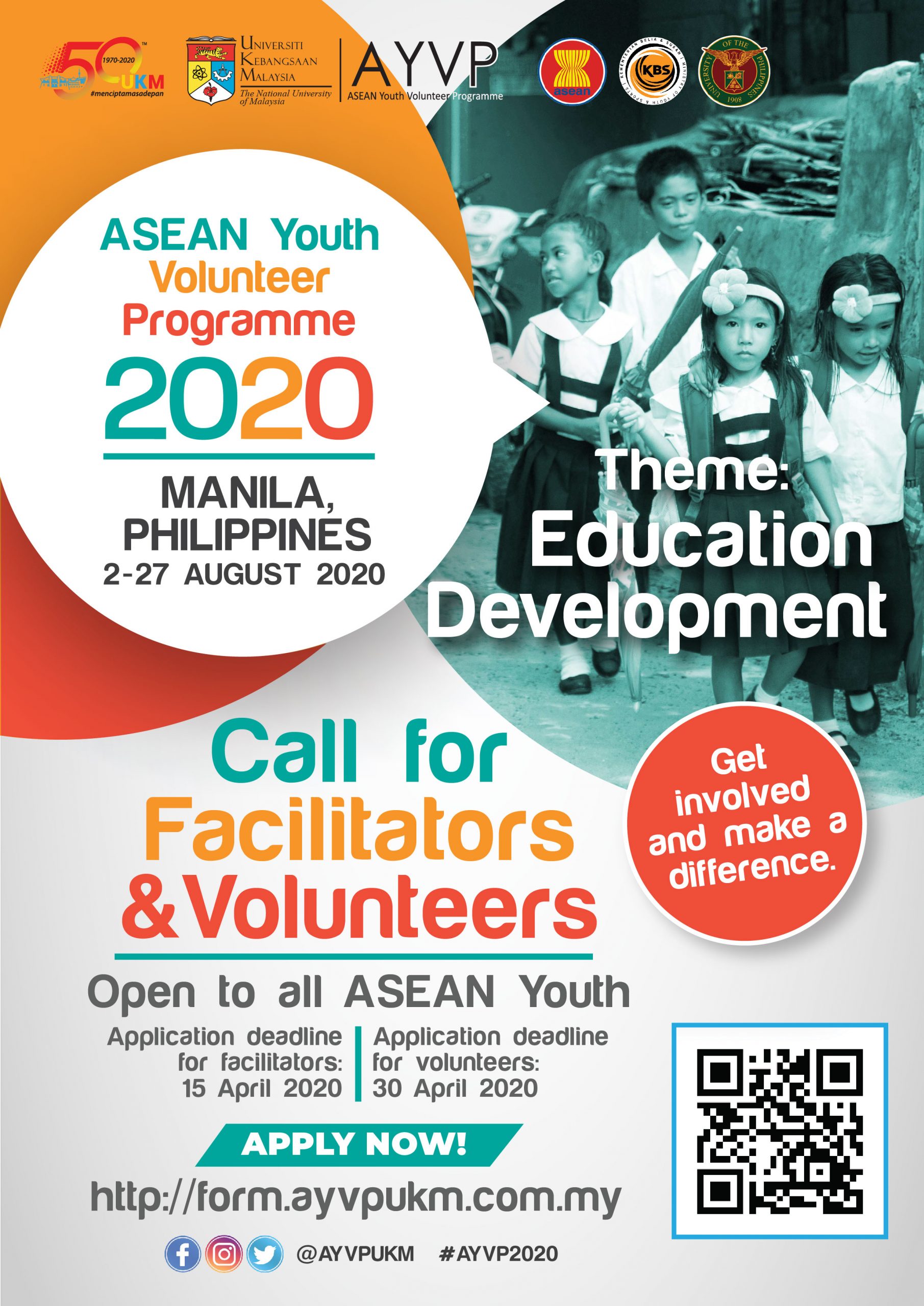 CALLING FOR AYVP PHILIPPINES 2020 FACILITATORS & VOLUNTEERS!
Are you ready to become an ASEAN Youth Education Development Leaders? You can contribute your time, skills and knowledge through volunteering and community engagement with our AYVP family!
The ASEAN Youth Volunteer Programme (AYVP), Universiti Kebangsaan Malaysia is calling for Facilitators and Volunteers. With the support of the ASEAN Secretariat & Ministry of Youth and Sports (Malaysia), we are marking #AYVP2020 with the theme of Education Development.
Take your first step to volunteer today and see whether you meet the requirements below.
– Nationals of ASEAN countries
– 18 – 30 years old
– Fluent in the English language
– With experiences in volunteerism and leadership
– Passionate about education development and serving communities in need with an educational development project idea that will benefit the community in their home countries!
Click to Start Changing Lives Now!
http://form.ayvpukm.com.my/
Application deadline for Facilitators: 15 April 2020
Application deadline for Volunteers: 30 April 2020
Good Education Changes Absolutely Everything.
#AYVPUKM
#AYVP2020
#Educationforall
#VisitPhilippines2020